Home just doesn't get much sweeter than this! Picturesque charm and captivating character await with this Cape Cod-style residence, and you'll find 1,066-square-feet of inviting space to call your own. Nestled on a 0.27-acre corner lot that's conveniently fenced and features a detached garage/shop, this home is brimming with potential both inside and out. Located at 1314 Sequalish St Steilacoom, WA 98388 in historic downtown Steilacoom and wonderfully close to community events (like farmers markets and the 4th of July parade!), this 2-bedroom, 1-bath home is listed for $349,999.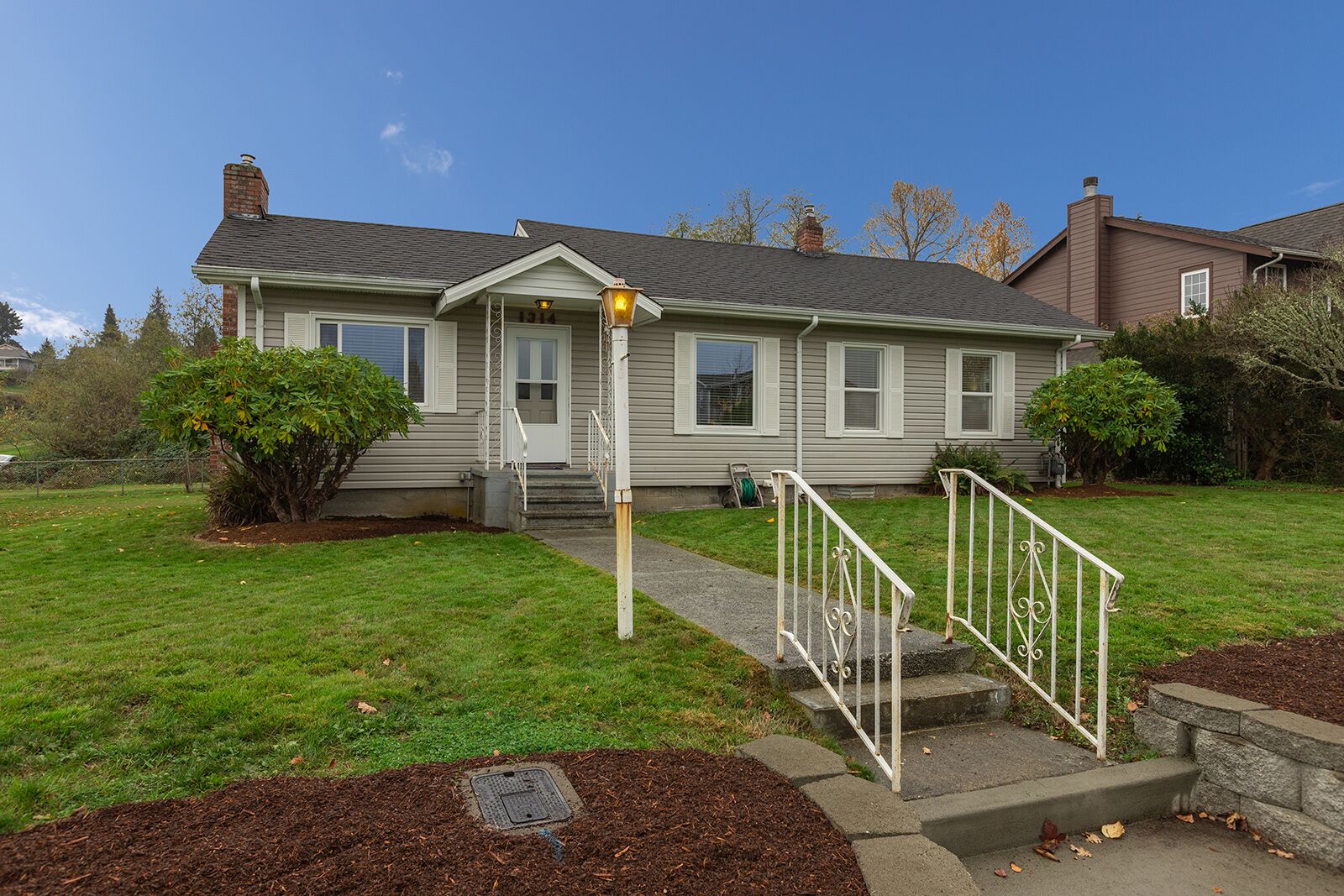 When you arrive home, eye-catching curb appeal greets you, and a sweet path leads to the front door. As soon as you step inside, a warm and inviting setting envelope you, welcoming you in to rest and relax. Upgrades like fresh paint, carpets, a newer roof, water heater, and updated kitchen and bath are all in the mix, ensuring this 1940-built gem is ready for the future!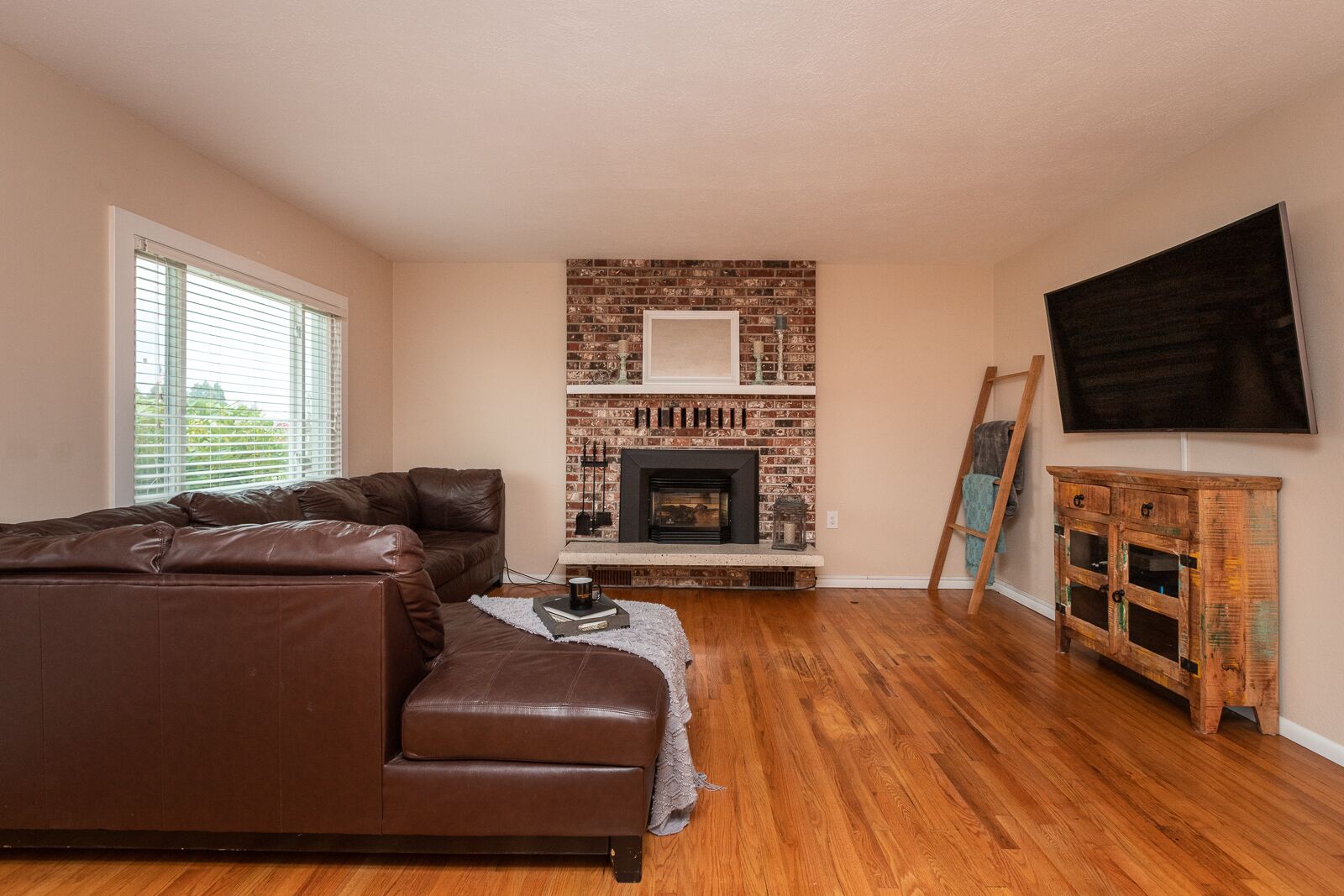 In the living room, a classic brick-accented fireplace is ready for cozy evenings spent snuggled up on the couch. Imagine how delightful this home could be during the holiday season—years and years of cherished memories are sure to be made here! The layout flows right into the spacious dining room, and the adjacent kitchen offers everything you need right at your fingertips.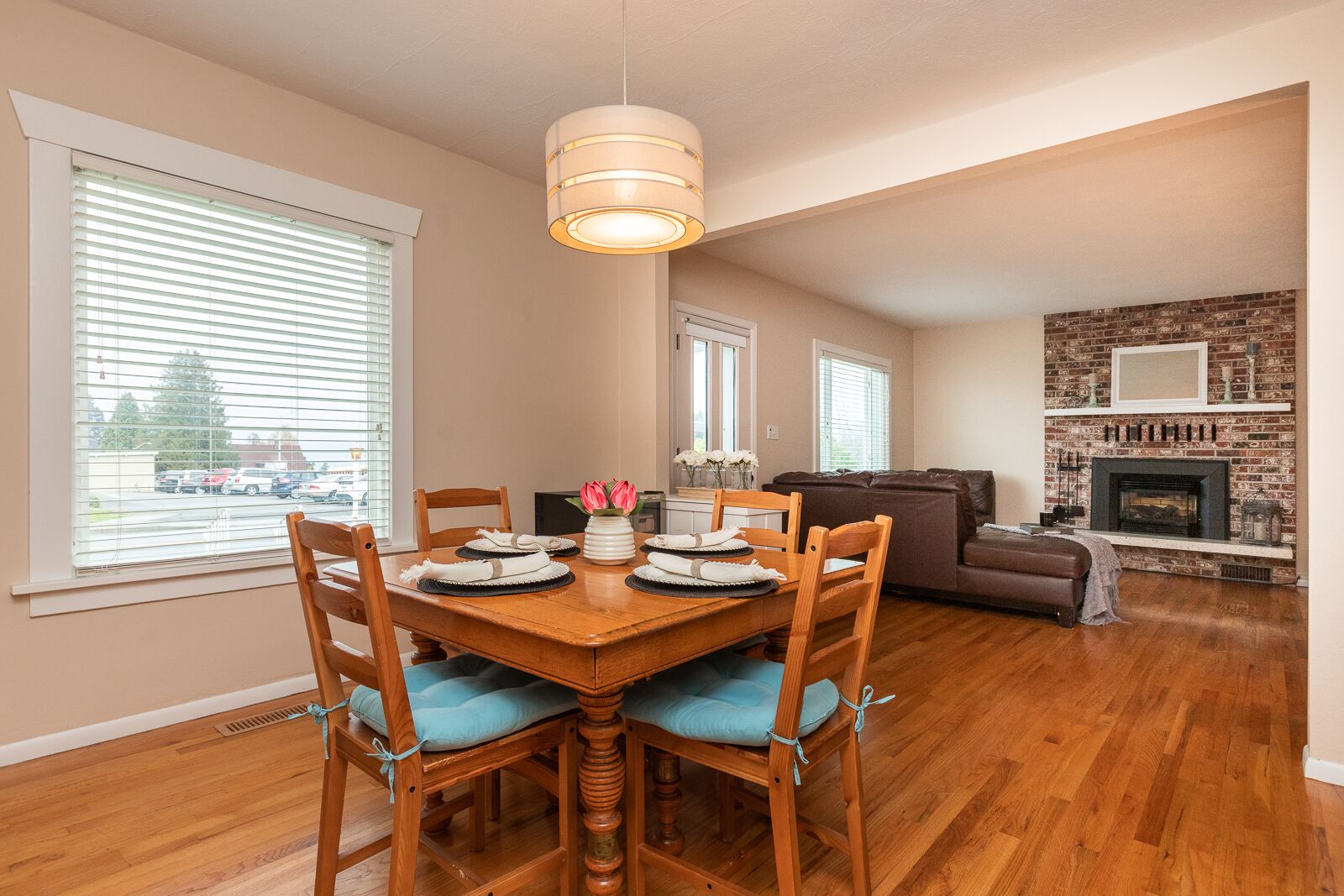 Conveniently updated and boasting a large layout, the kitchen is a dream for those who love to whip up elaborate meals, meal prep for the week ahead, or spend the day baking dozens and dozens of cookies! Sleek appliances rest alongside generous cabinetry, and large counters offer lots of room to spread out on. Right around the corner you'll find the laundry area, making it easy to switch loads as you prepare meals in the kitchen.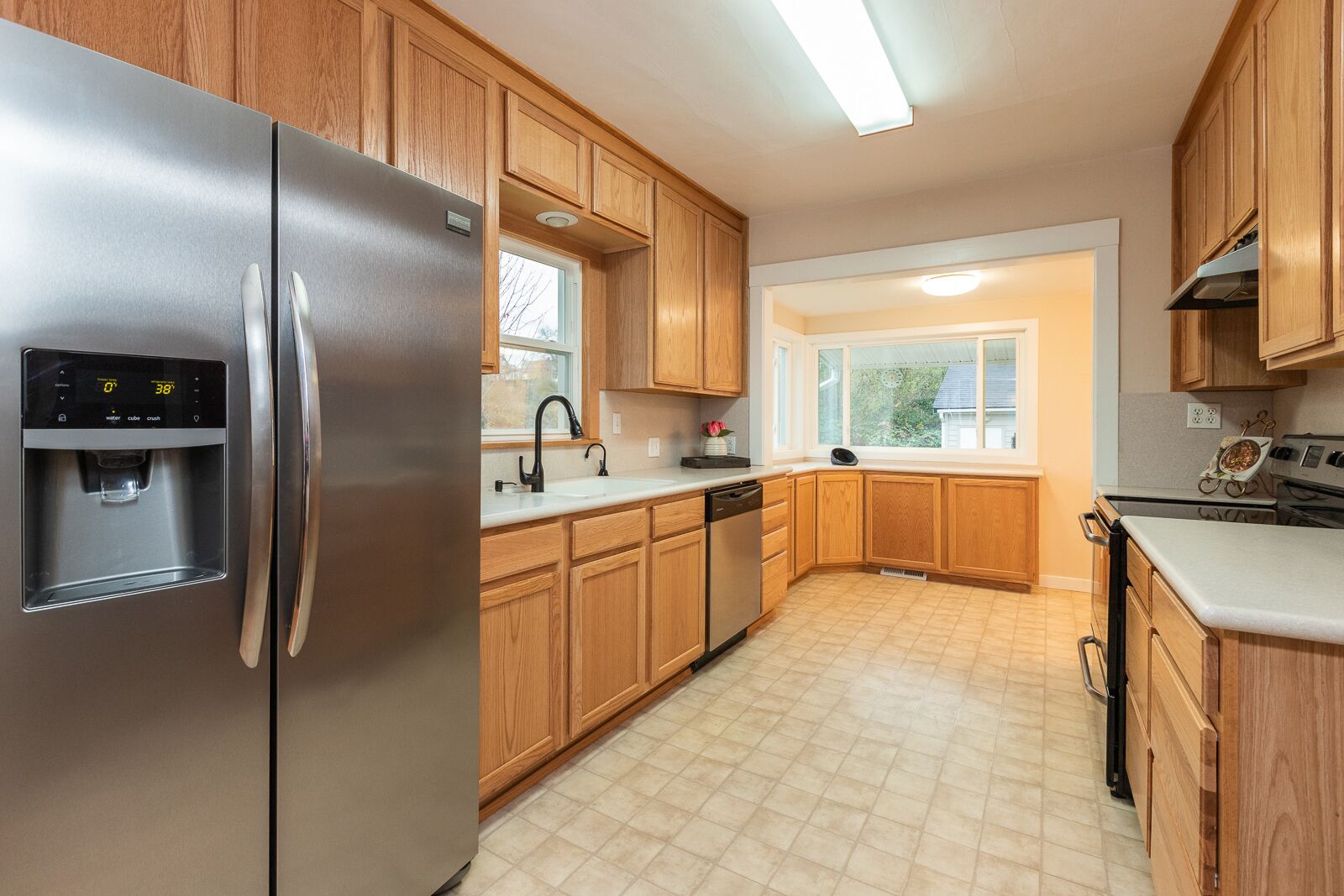 This home's 2 bedrooms each offer loved ones privacy and comfort. Built-in closets, plush carpets, and neat white trim characterize each bedroom, and cheerful, fresh color palettes make it easy for you to move right in and begin infusing each space with your own unique style. This home's updated bathroom is also a treat—smart storage options can be found with ample cabinetry, and details like the intricate tile backsplash add a touch of eye-catching flair into the mix.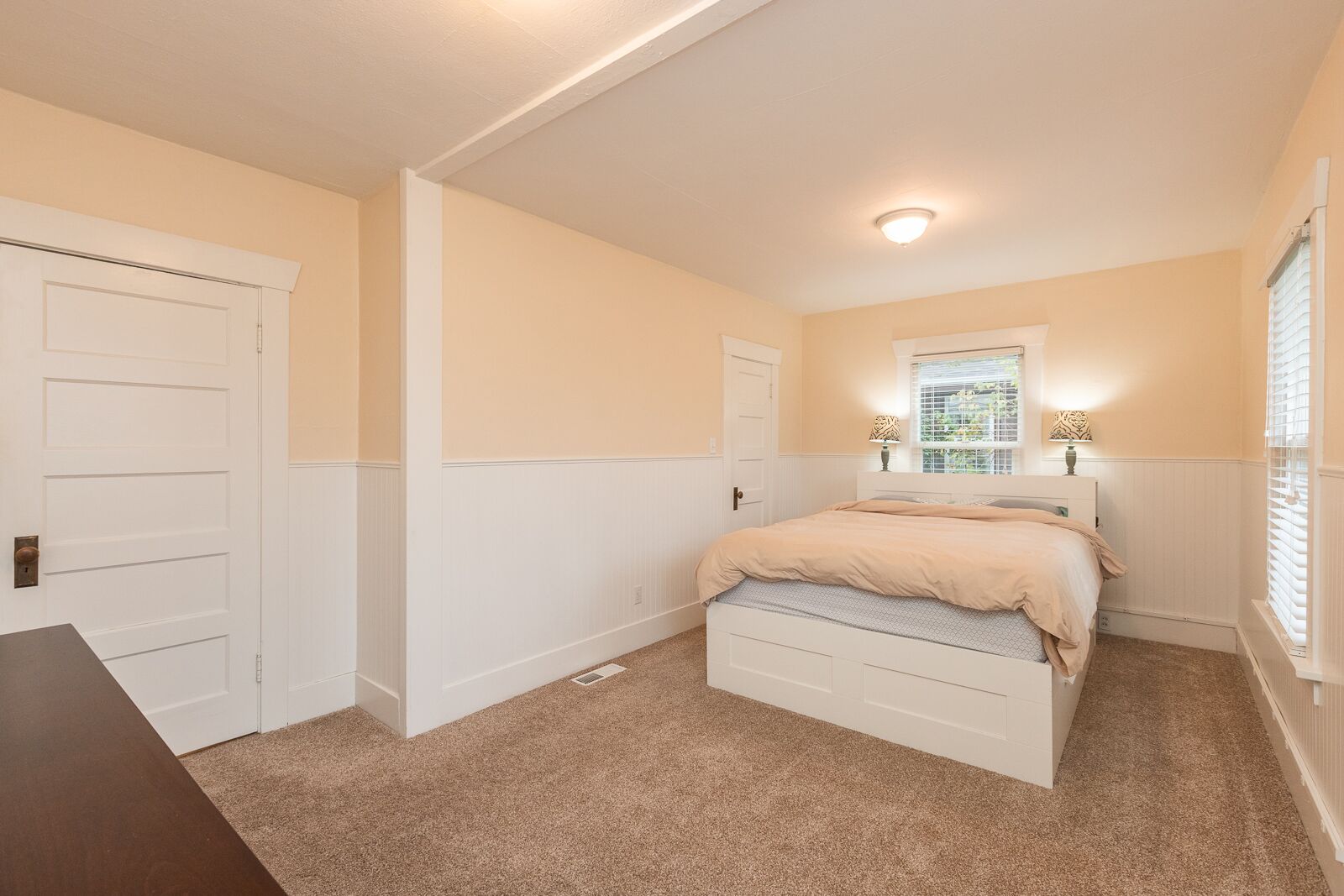 Discover even more delightful amenities outside! This dynamic fenced property also includes a detached garage/shop, RV/boat parking, a sprawling deck, and a lush green lawn. Host guests for summer barbecues on the deck and enjoy lawn games, and put your green thumb to work cultivating flower beds and raising your own fruits and veggies. Home-sweet-home awaits!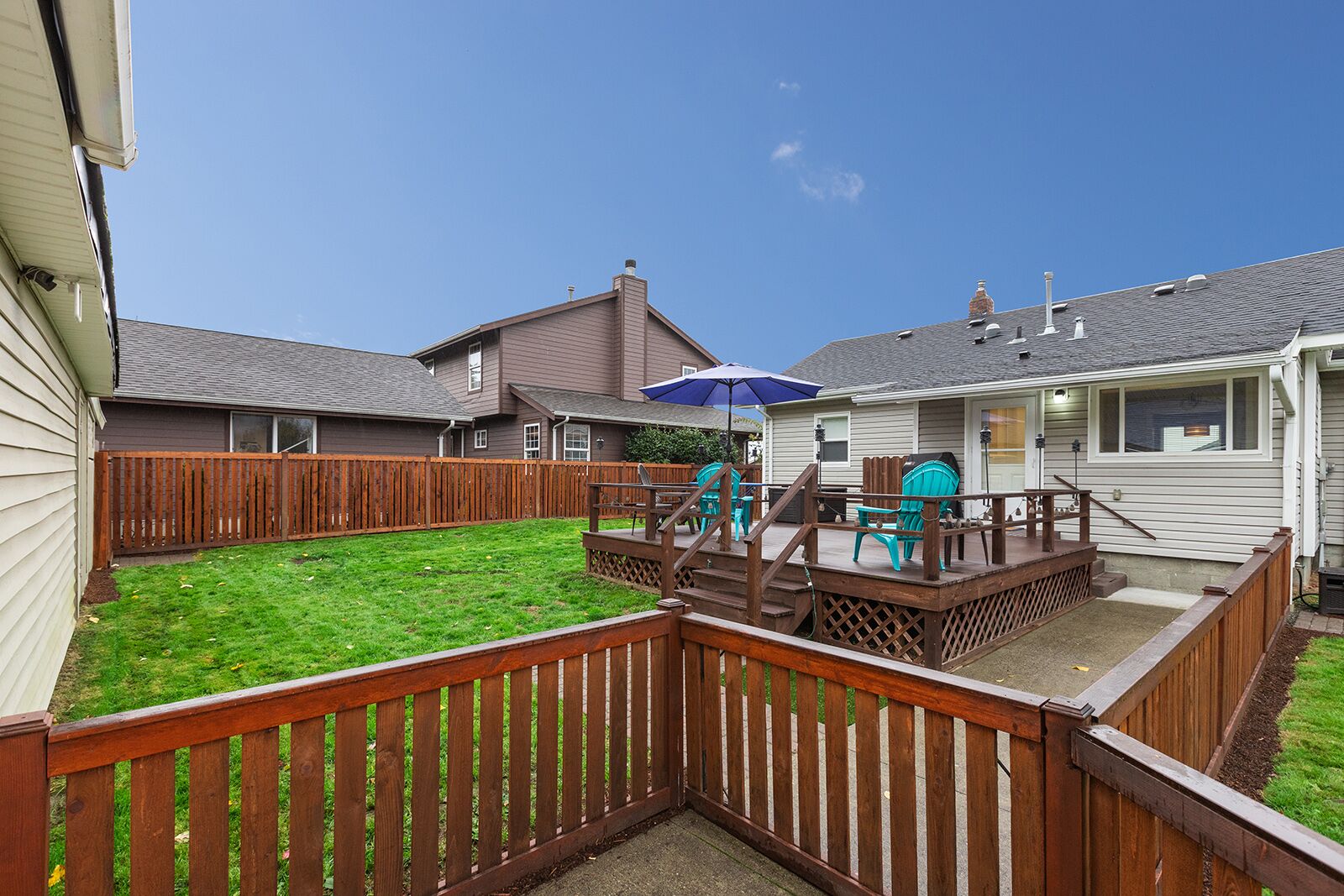 Living in Historic Downtown Steilacoom
At 1314 Sequalish St Steilacoom, WA 98388, you're in a prime location! Not only do you have a spacious property to call your own, but you're also close to a long list of downtown offerings that make it easy to stay active and involved in the community. Bus lines run right along Sequalish St, and several restaurants, shops, and local attractions are merely blocks away. The farmers market is only half a mile from home, and the stunning Pioneer Orchard Park is just a block away.
Being in downtown makes it easy to enjoy community events, too! Events include the 4th of July Parade and fireworks show, the Annual Tree Lighting and Holiday Celebration at town hall, the annual Red Ribbon bazaar, the annual Apple Squeeze street fair event (fresh-pressed cider, caramel apples, cider floats, apple pie, apple fritters, and much more are all available!), and more!
Interested in learning more? Click here to view the full listing! You can also contact REALTOR® Christy Cochran online here or give her a call/text at (253) 223-6509.