Steilacoom really is a hidden gem.  Many folks that live in Pierce County have heard of it, think it's a "cute town" but only those of us lucky enough to call Steilacoom home truly know the deep rooted community and neighborly connections residents have. Once a frontier port, Steilacoom is known for being the oldest incorporated town in Washington State established in 1854!
With a population of just over 6,000, Steilacoom residents and business owners take pride in maintaining the culture of our community. Steilacoom was voted #1 place to live in Pierce County by Niche.com in 2018. I think they got it right!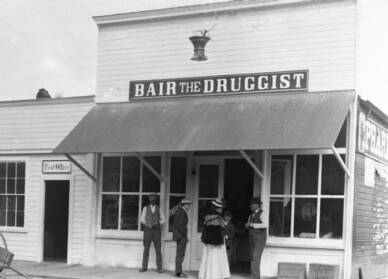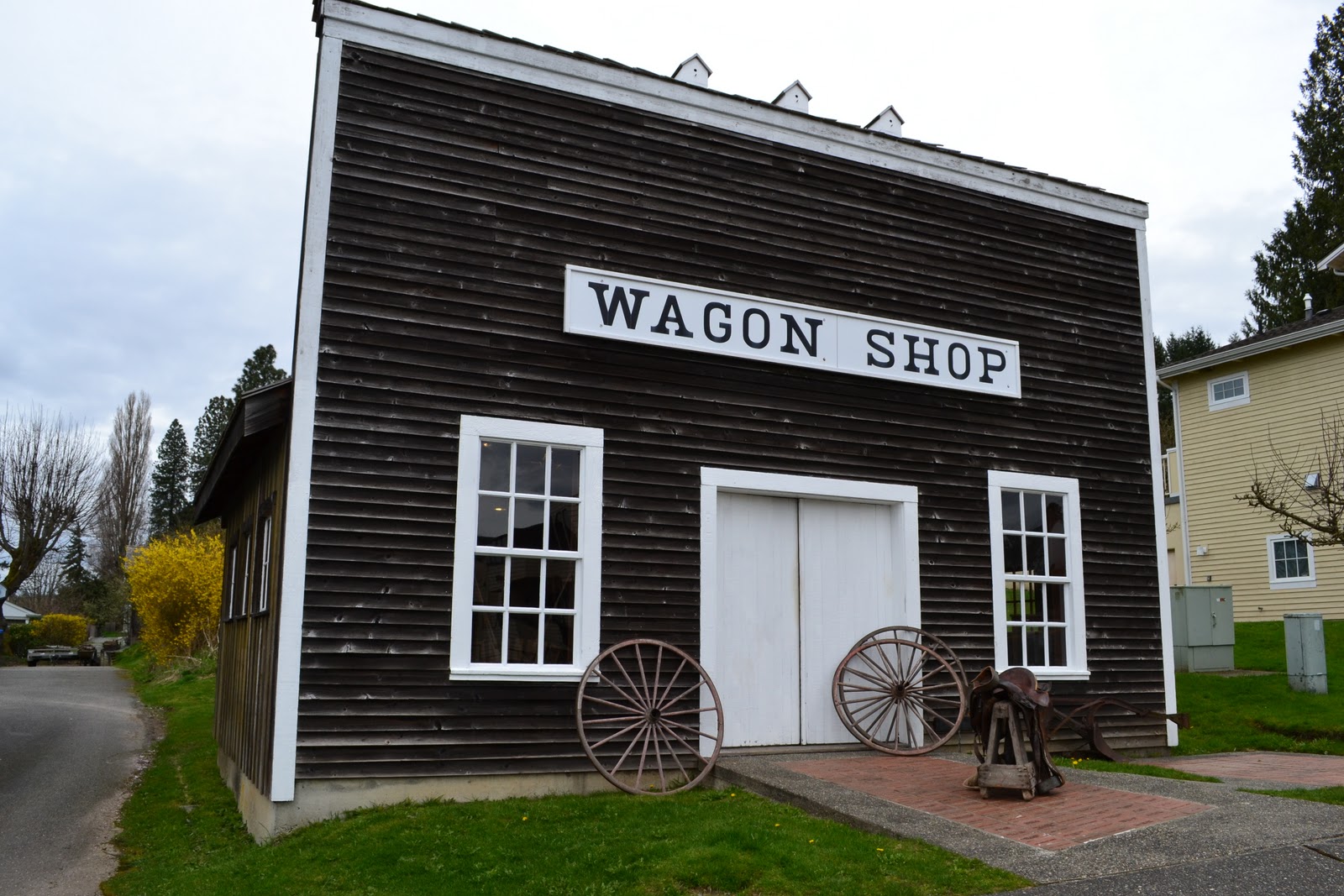 #1 – Community.   My Partner, 2 children and I moved into our Steilacoom home on Christmas eve 2016. When the neighbors started showing up one by one to welcome us to the neighborhood (on Christmas Day) we were shocked at how friendly everyone was. They brought us baked goods, pizza, and we even had offers to help us with the move. Sam and I joked that we moved to Pleasantville! It was so nice to instantly feel a part of the Steilacoom family.
#2 – Schools. Steilacoom school district is one of the top rated in Pierce County.  My son transferred from University Place to Steilacoom and we were so pleased with the transition. The teachers all work really hard at making a personal connection with my son.  Another great benefit is the Steilacoom Community Center offers before and after school childcare at Cherrydale Elementary. Early dismissal, school breaks, and even some holidays they are available which is wonderful for working parents.   https://www.greatschools.org/washington/steilacoom/  
#3 – Family owned local businesses and restaurants. My favorite place to go with family and friends is the Top Side Bar and Grill located in Historic Steilacoom. They have delicious food, rotating local brews, great staff, and breath taking views of the Olympics and Puget Sound. We just love having dinner on the deck in the spring and summer. https://www.topsidebargrill.com/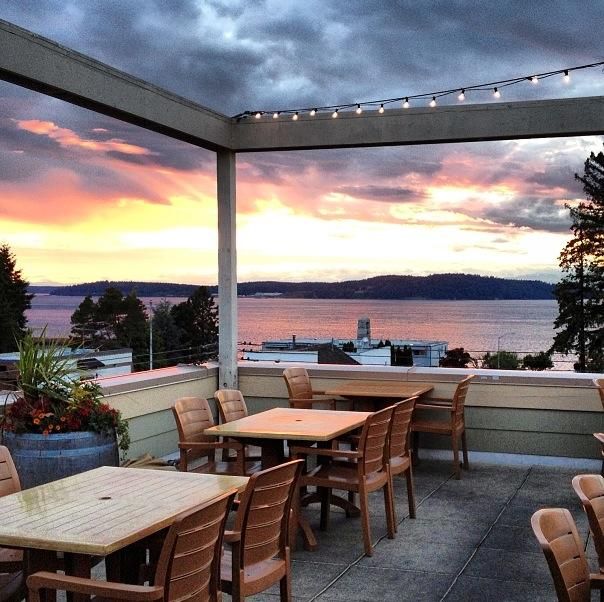 Topside Coffee Cabin (located right under Topside Bar & Grill) is the best place to enjoy a great cup of joe, delicious baked goods, and the sweetest baristas you'll ever meet! Large chain coffee shops have nothing on this place! The best kept secret is they serve 4 flavors of ice cream from Ice Cream Social.  https://www.topsidebargrill.com/topside-coffee-cabin
Another one of our favorite stops is the Steilacoom Pub & Grill. We go for evening walks with our pup, swing in and grab some ice cream & sit outside and chat with other locals. The pub ensure that there is fresh water outside for your beloved four legged child. It's the little things!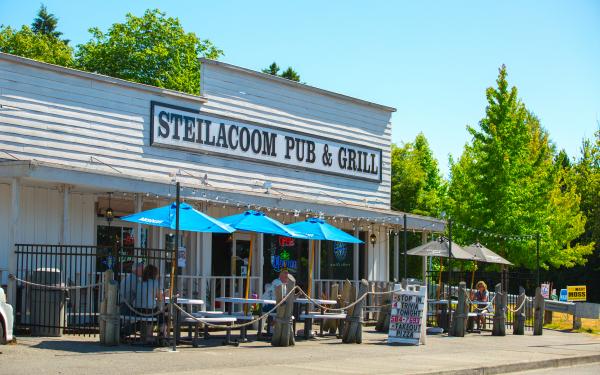 If you swing by the Wagon Shop in the historic district, you'll be greeted by friendly volunteers that love sharing about the town's past. It's hands on so the kids just love it! Make sure to stop by Bair's drugstore on the way out for the best malt milkshake you've ever had.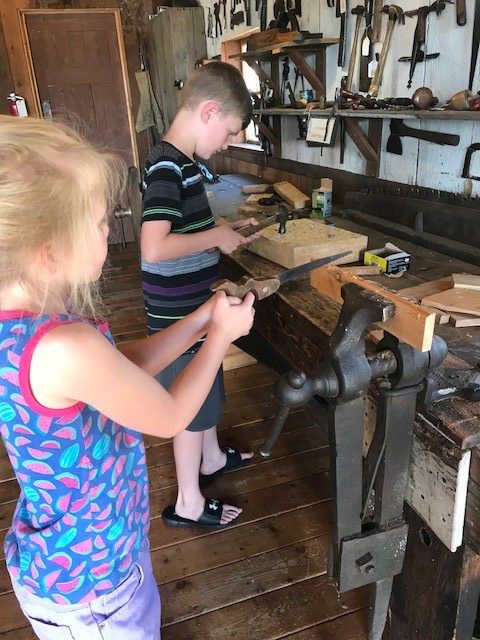 #4 – Trails and Parks. Did you know that Steilacoom is home to 12 public parks? I was surprised to learn that myself!  The most popular of these being Sunnyside Beach, and Pioneer Park. Farrells Marsh is great trail that not too many know about. If you go in the summer time, be sure to bring a basket because you will surely want to pick some blackberries along the way. When exploring Farrells Marsh you'll find fresh water shoreline, a foot bridge, trials, and viewing platforms at view points.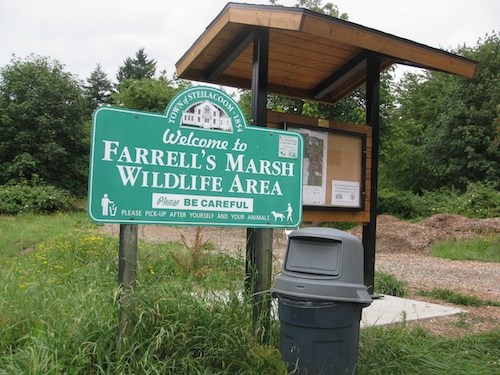 #5 – Community Events. Annual events are fun filled for locals, and visitors. The Farmer's Market, summer concerts in the park, 4th of July Parade & street fair, The Apple Squeeze in fall, and the annual Salmon Bake in July. I asked my kids what their favorite event in Steilacoom was, and they said when Santa comes through the town in December riding on the firetruck and throws out candy. It's these little experiences that leaves a lasting impression and creates memories. That's exactly why I love this place so much.  Our cute and quaint town has so much charm, character, and best of all great people. I am lucky to call Steilacoom HOME.  http://www.townofsteilacoom.com/